From new moms to a mom with many children and (even!) grandchildren, from your wife to your mother, we've got your Mother's Day gifts list completely covered.
Not sure what to get for Mother's Day that doesn't say "last-minute" or worse, "last year's"? Face it, we have all received variations of the same present that get stashed in a forgotten drawer together so that they can unite with their unfortunate siblings. Frames and cups anyone?
Fortunately, you can never go wrong with a meaningful, personal gift that mothers will treasure for how much it means to her. From personalized Mother necklaces and rings bearing children's names or drawing, to gifts for mom that you can do yourself, here are some ideas for mother's day gifts that will show your special woman exactly how much you love and care for her.
MOTHER'S DAY GIFTS FROM AN TEEN/ADULT DAUGHTER
Nothing says I love you more than a gift that reflects the personal bond between you and your mom. Deep down she wants to think of you as her little girl, no matter what age you are, so make sure to let her know you remember all the precious memories you've shared together!
Recount all the special moments that you share with your mommy with this personalized wall art:
Or keep a shared treasure trove of love with this mother daughter letter book set:
Write down a phrase of love for your mom, or get the handwriting of someone special to her engraved on this beautiful handwriting bracelet:

MOTHER'S DAY GIFTS FROM YOUNG CHILDREN
I remember reading a post written by the husband of a mom with a ten-month-old, about how his wife suddenly became very depressed after Mother's Day. When he finally got her to talk about the reason, she burst into tears and said it was because her daughter didn't even get her anything for Mother's Day when her life was completely devoted to her baby. Not surprisingly, the husband was bewildered as after all, her kid was only ten months old!
The story was both sad and hilarious, but boy did we mommies sympathize with how she felt. How you feel like your life is taken away by an impossible-to-please baby who can't even let us know that they love and appreciate us yet. *mommies hugs*
These gifts from baby to mom are designed to help the little one cheat a little in expressing their love, even when they don't have enough words to express how they feel:
If the kid is old enough to draw, this tray and necklace made with actual kids' drawing will bring a smile to mommy's face: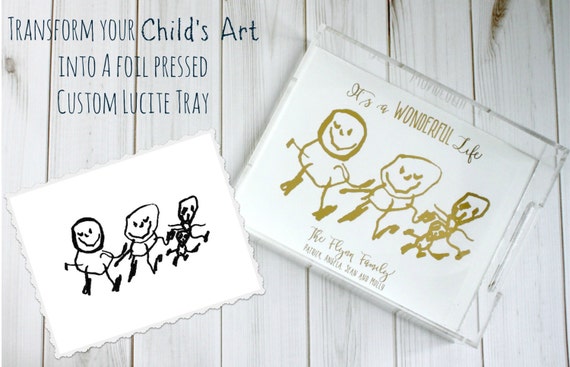 If the kid is starting to write their first few words, this personalized book will help them express their love a little better!
MOTHER'S DAY GIFTS FOR YOUR WIFE
Show how much you appreciate her hard work as a mother with these great Mother's day gift ideas from husband.
This Mom necklace hand-stamped with children's names is great for any mom who can't stop talking about her children:

Teach your children an early lesson on what to say to mom with this cute spoon: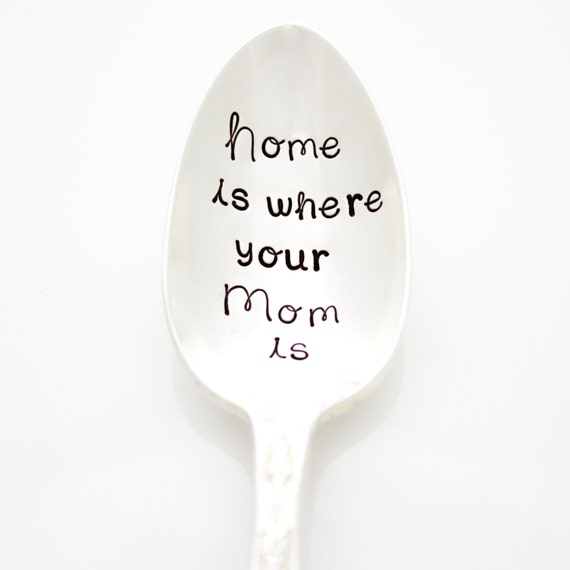 Customize the cast of characters for your family cartoon portraits with this personalized family print:
MOTHER'S DAY GIFTS FOR NEW MOMS
To many, a mom's first Mother's Day carries almost the same importance as her first birthday: it's the birth of her new self, a new identity as a mom. The Mother's Day gifts for new mom should mark this significant turn, yet put a light, humorous touch on motherhood to ease this transition.
Remind her that a mom should (and need to!) still enjoy the occasional glass with this wine glass for mom: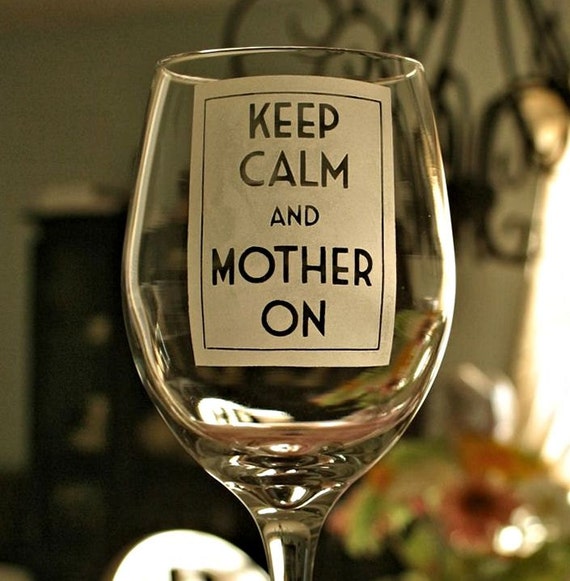 Put a chuckle on her newly-adopted mom brag habit with this baby brag book:
MOTHER' DAY GIFTS FOR GRANDMAS
Nanas are the mothers of mothers, and deserve the best Mother's Day gifts! (Also because they are the best!)
Print her best recipes in her handwriting with this custom recipe serving plate: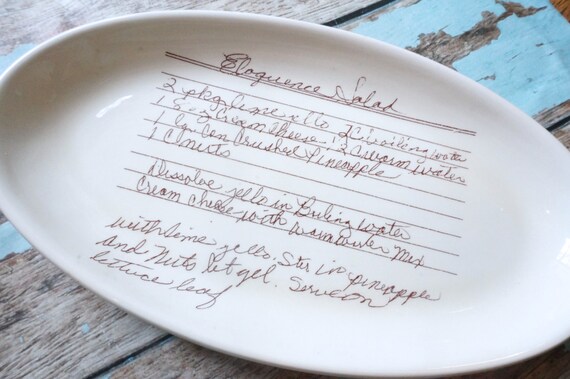 This grandma necklace with grandkids' names is the perfect nana Mother's Day gift for grandmothers who can't stop talking about ALL her 19 grandchildren:
MOTHER'S DAY GIFTS FOR YOUR MOTHER IN LAW
Mother in law doesn't have to be hard to shop for! These gift ideas will put a stop to the age-old question of "what to get for mother in law".
Return the favor of your mother in law's best gift to you with a "thanks for raising the man of my dream" bracelet:

A collage of her grandkids' photos will please any in-laws:

DIY MOTHER'S DAY GIFTS
If you have the time, and the talent for it, nothing says "I care" better than a do-it-yourself Mother's Day present.
You can't get mommi-er than a totebag. Personalize one for her:
If she loves board games, this DIY scrabble name frame is a great way to get your family members' names up on the wall!
MOTHER'S DAY CARDS
If you have forgotten to get her a Mother's Day gift (you REALLY shouldn't), you might still stand a chance of forgiveness with a funny Mother's Day card.
Like this card: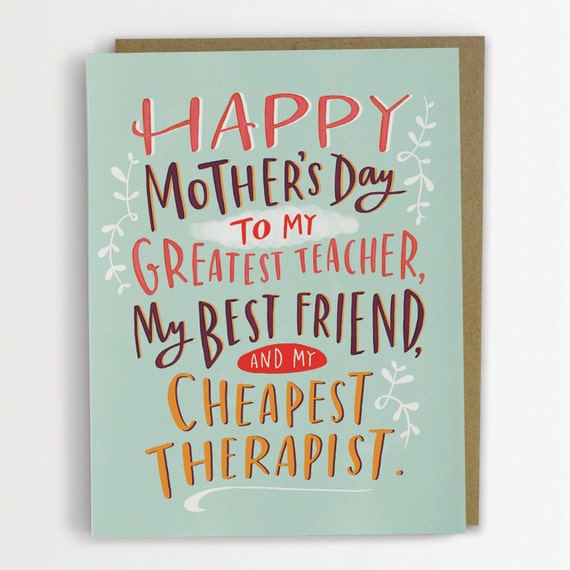 Or this card: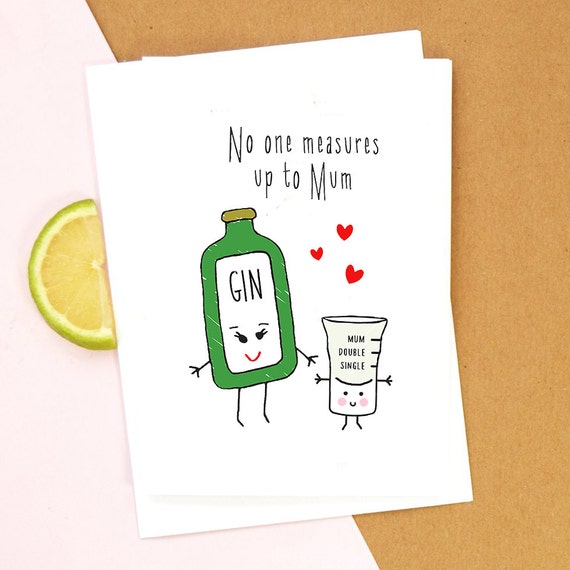 This one is great for your in-law: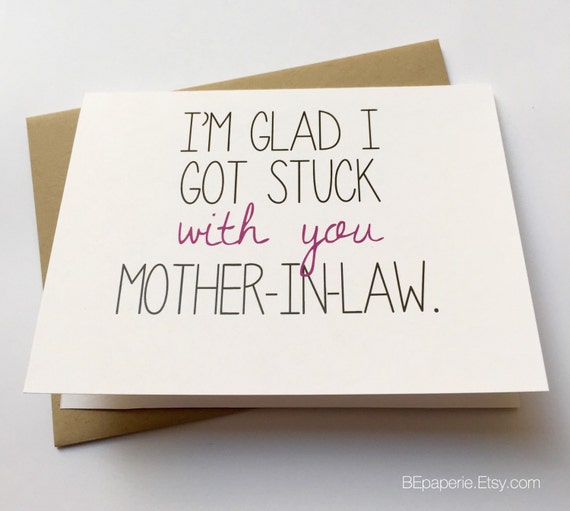 While this customizable carved wood card is a present all by itself: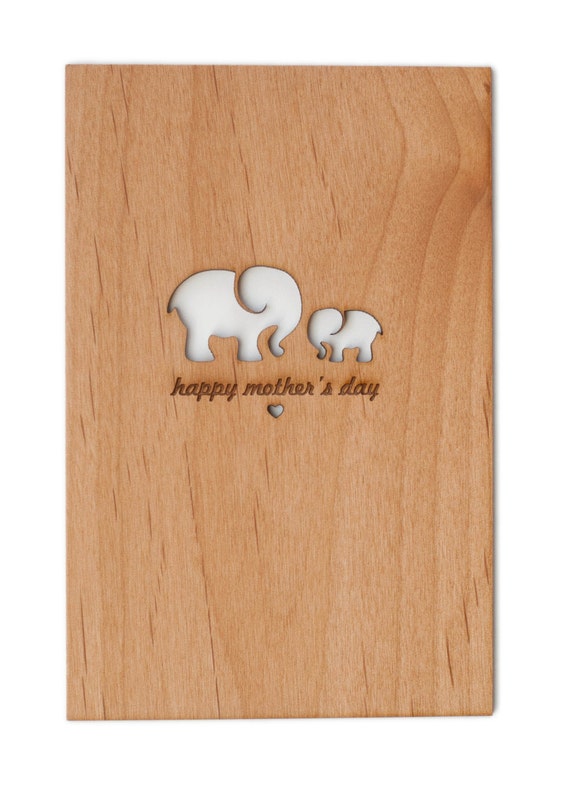 What would you get for your mother/in-law/wife this year? Let me know in the comment section below – I'd love to hear more unique ideas for Mother's Day!