When is Father's Day 2021, how to buy presents for dad on a budget, what makes a great Father's Day gift from daughter and wife – whatever your question is, we have the answers with these awesome Father's Day ideas.
Father's Day 2021 falls on Sunday, June 20th, which means only four weeks from now (gasps!). Time is counting on you – a last-minute young lady! Great news, there is still a chance for a narrow schedule to prepare a sentimental present arrived by Father's Day. Whether you're looking for great gifts for dad from daughter and son or for your husband, we've got you covered with these unique Father's Day gift ideas.

An amazing dad deserves a great present, but what if you do not have the best budget? Just like a father's love is not bound by money, remember that showing appreciation doesn't need to break your bank. The best Father's Day gifts are all about the thoughts – what can beat a personalized gift to remind him how much he's loved as a father?
I. FATHER'S DAY GIFTS FOR EVERY BUDGET:
If you don't have the budget, head straight for some character and thoughtfulness in your gift. If your gift is funny, personal or innovative, you can bet it will win over an expensive but generic gift any day.
For the Stylish Dad:
Dad Bracelet with Children Names: This bracelet will definitely make your dad smile with adorable children's names in his hand. Add a more personal touch with their birthdates on the other side. These personalized gifts for dad will suit any outfit, enabling the dad of your life to wear your love everywhere!
For the Sentimental Dad:
Family Photo Engraved Wallet: More than being a great keepsake, our Engraved Photo Wallet can carry and protect the most important things to your beloved man: love, cash, and family. You can also write something to your dad inside. Crafted with our extreme care and love, it surely becomes a high-quality hand-crafted gift for Father's Day but at a friendly price.
For the Oak-infused-whisky Dad:
Whiskey Wedge: This says it "creates an ice slope that chills spirits but minimizes dilution with this rocks glass' fitted silicone mold" – whatever is important to Daddy!
II. FATHER'S DAY GIFTS FROM DAUGHTER, KIDS AND WIFE
1. Father's Day Gifts from daughter
 For any Dad, really:
Family Photo Wallet Card: Another unique way of showing appreciation to your Dad on this Father's Day even though you're not together physically. It fits nicely in his waller or purse. As much as he has it on hand, he will get a little reminder that you're missing him.
For the Minimalist Dad: 
An ideal gift for those who love the convenience with Stainless Steel Money Clip. You can easily add a personal touch with names on the front and sentimental messages on the back:
Gift for the Beer-loving Dad (so pretty much any Dad):
Be the coolest daughter ever when you give this Beer Soap Set to your father. They were made with six actual flavors of beer!
Gift for Granddad:
YODA Grandpa Keychain: The keychain is the perfect gift for your old kiddo, who is the biggest StarWars fan:
2. Father's Day Gifts from kids
A father is a son's first hero and a girl's first love. Even though your kids can't quite say it in such florid words, these gifts will help them express that fluently:
Kid Artwork Wallet for Dad: Bet nothing can win a wallet created from your toddler's drawing – an adorable gift. It is a funny Father's Day Gift that kids are masters!
Baby Handprint Necklace: Let them play with some paint and create a necklace that daddy will cherish using their handprint:
"What I Love About Dad By Me" Book: Your kids can tell Daddy how much he means to them, with a little help from this book:
3. Father's Day gifts from wife
Sometimes even a confident dad needs a pat on the back to let him know how much you appreciate him in the family! This Father's Day gift for your boyfriend or husband will be perfect for that:
Leather Bracelet: Send him some love in a unique way with our stylish bracelet:
NFL Game Used Uniform Wallet: Show that you are a cool wife who totally understands his deepest desire with this awesome waller made with NFL's used uniform:
III. FATHER'S DAY GIFTS FOR NEW DAD
A guy's first Father's Day marks a special milestone: your man has taken on a new identity as a Dad. Shower him with support and these awesome Father's Day gifts from baby:
Leather Bracelet With Baby Footprint: When a child is born, so is a Dad. It's truly an emotional roller-coaster, but these little footprints are definitely his seatbelt on this adventure. Cherish this happiness with our Braid Leather Bracelet engraved – a perfect gift for a New Dad.
Keychain for New Dad:  Our dad keychain is sure to please any Dad-to-be! It comes with features "Dad est." on the front and names or words of your choice on the back.
Wine for New Dad: Fatherhood is hard, and cheer him up with a little humour (and wine, of course) with these quirky wine labels from Etsy: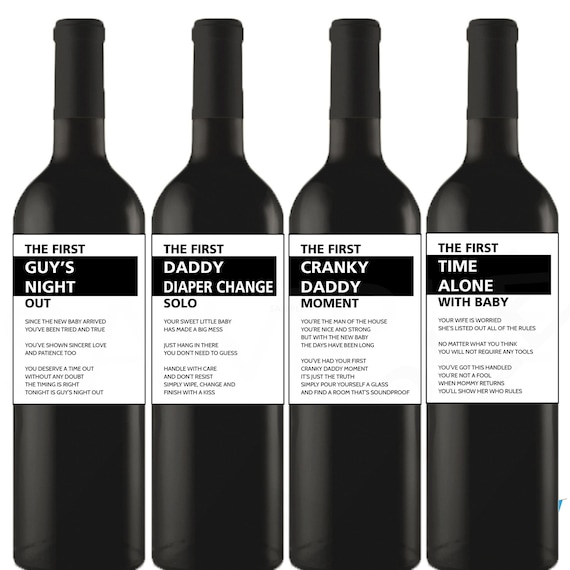 IV. FATHER'S DAY GIFTS FOR STEPDAD
Father's Day is also a great occasion to send appreciation to your Step-Dad who loved you as his own. Here are some suggestions that can make him smile:
Keychain from Stepdaughter:  Handcrafted from genuine leather, this Yoda best dad keychain comes ready to gift in a modern gift box.
Whiskey Soap: If your Bonus Dad is truly a cocktail lover, this is a super-duper cool way to order a Whiskey for him: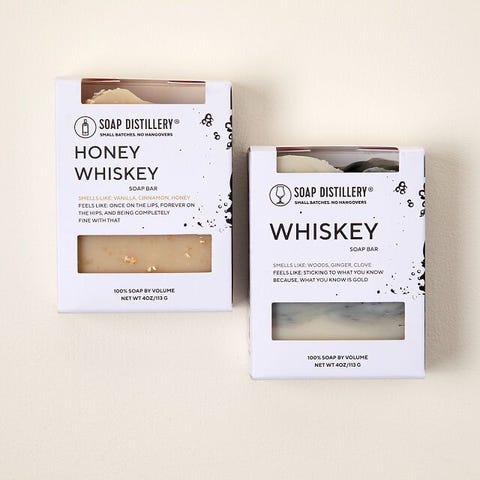 V. FATHER'S DAY DIY & HOMEMADE GIFT IDEAS
My Dad Rocks paperweight: This is a funny and easy Father's Day Gift that kids can do easily: Sometimes, a store-bought generic gift just can't cut it for Father's Day.  Any daddy will love getting a unique, personalized gift that was homemade with love. These are some fantastic DIY Father's Day gift ideas that even your toddlers could have a hand in!
Father's Day Notepad with children's drawing: Also a great homemade Father's Day gifts from toddlers that he can put on his office desk for years to come!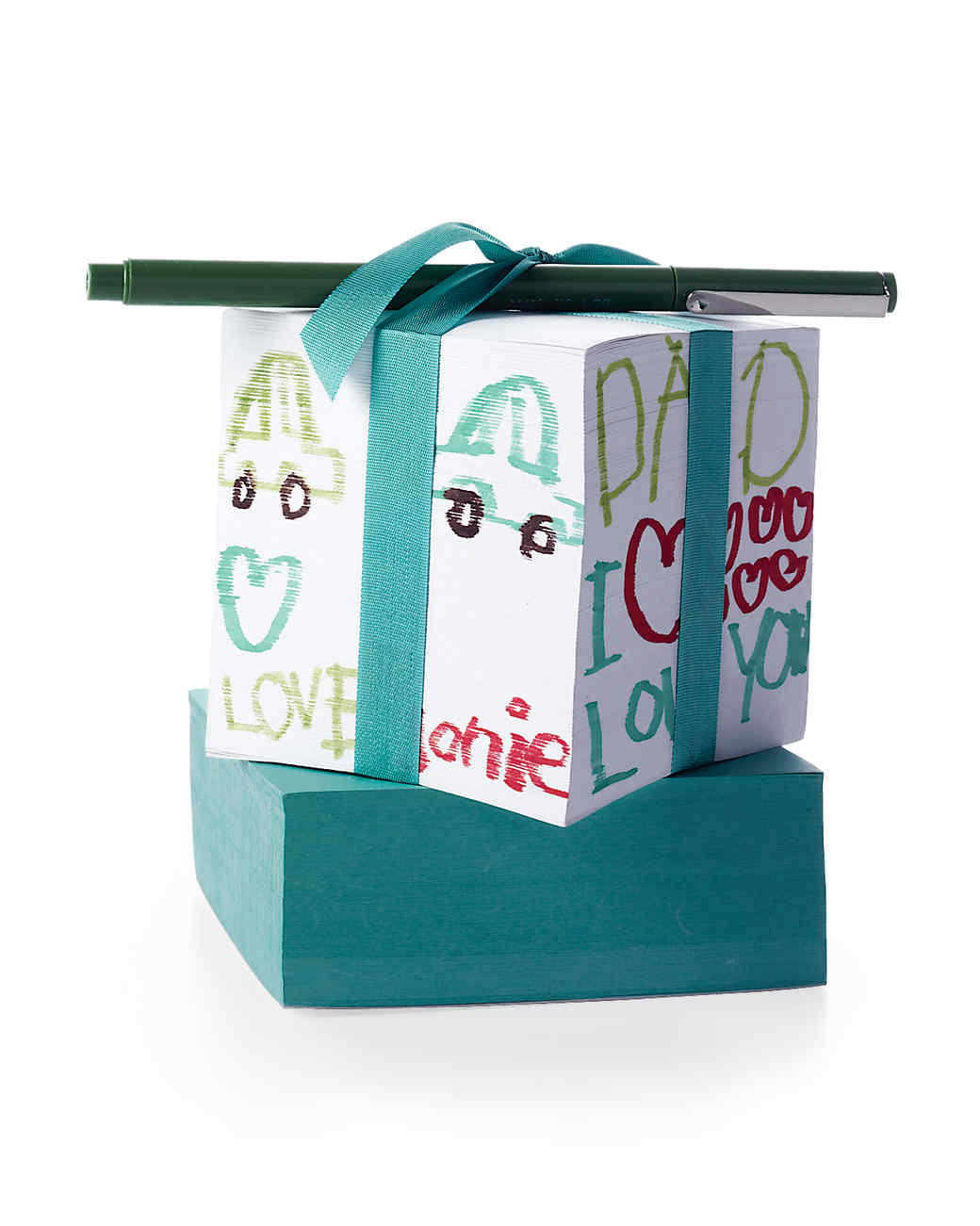 Finally, you can always dig away to a man's heart via his stomach with these DAD handmade cookies: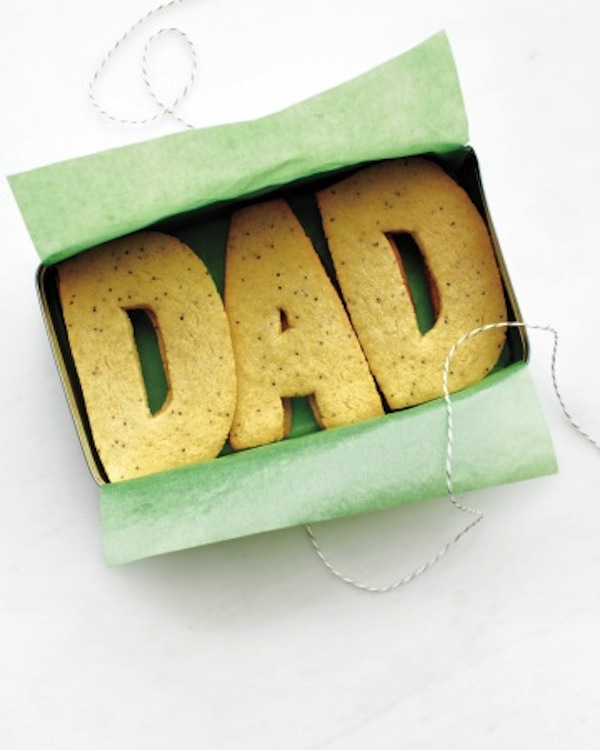 What is your plan for Father's Day? Let us know any special Father's Day idea you might have and what you are planning to get in the comments below.